AV LinkPro LP-200
Complete Residential Premise SIP Bridge Controller, ideal for up to 10 devices. Easily transcode video streams and interconnect systems with this micro sized solid state bridge device that operates silently and performs brilliantly.
AV LinkPro LP-360
The ideal communication mediator for most single residence installations or small multi dwelling units (MDU) for 20 devices plus. Our most popular, complete low profile Rack Mountable SIP Bridge controller with port expansion slot.
AV LinkPro LP-Rad
The AV LinkPro Radius is a Enterprise SIP/RTSP/TCP/IP bridge that allows for medium and large installations such as Multiple Unit Dwellings and campuses. With full connectivity and adequate expansion take advantage of video intercom, SIP connected communications, Cross platform control and seamless integration.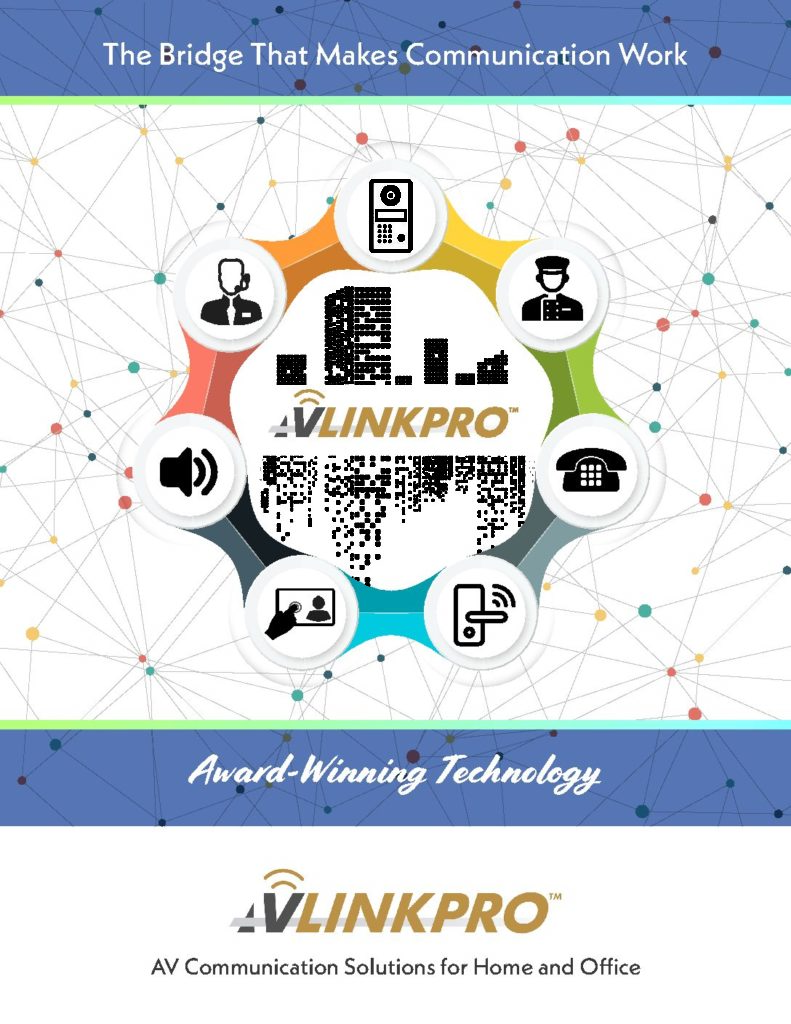 Specifications

LinkPro 200

Mini Controller

LinkPro 360 RM

1U Slim Controller

LinkPro Radius

2U RM Controller

LP-200RNO
LP-360-RM
LP-RAD-PRO
Included Device Bridges
10* Initial Channels maximum
20* Initial Channels (expandable license packs available)
50* Initial Channels plus (expandable license packs available)
Processor
Intel® Celeron™ 1.83Ghz
Quad Core
Intel® Celeron™ 2.80Ghz
Dual Core
Intel® Core™ i5® 2.80Ghz Quad Core
Ram Memory
4GB DDR3
4GB DDR4
8GB DDR4
Storage
120GB Solid State
120GB Solid State
120GB Solid State
Telco ports included
N/A
Slot for addon up to
4FXS / 4FXO

3 Slots for addon

up to 24 ports each.

Audio In/Out
5.1 USB Audio* optional
5.1 Realtek HD Audio
5.1 Realtek HD Audio
RJ45 Ports
2x 10/100/1000
2x 10/100/1000
2x 10/100/1000
RS-232 Ports
1x RS232
1x RS232 1XRS232/422/485
1x RS232 1XRS232/422/485
Dimensions
5.07″ x 4.29″ x 1.33″
19.00" x 1.75" x 11.12"
19.00" x 3.5" x 20.80"
Voltage
110/240VAC
110/250VAC
110/250VAC
Power Supply
12V
12V 220Watt
12V 460Watt

2 x (redundant hot pluggable)

Mounting
Micro

Stand Alone or Wall Mount

1U Rack Mountable with Ears
2U Rack Mountable with Ears