Catch AV LinkPro at The Sapphire Marketing Roashow in Philadelphia
March 28th, 2019 – Crowne Plaza Philadelphia – King of Prussia, PA
Check out our AV LinkPro interface to Crestron Custom and Pyng OS2 systems connecting
ring, 2N, DoorBird, Nest and more.
AV LinkPro Will Be Featured at the Crestron Booth at ISE 2019
Fairfield, NJ, Jan. 29, 2019 (GLOBE NEWSWIRE) — AV LinkPro, a product of AlltecPro will be showcased at Crestron's booth at Integrated Systems Europe 2019 (ISE), located in Hall 2 Stand C20. Attendees will be able to see how AV LinkPro bridges the collaboration gap between a demonstration entry door camera and a Crestron touchscreen. AV LinkPro has partnered with Crestron to help elevate integrators ability to provide more connectivity when communicating with devices like the ring doorbell or the nest hello door station.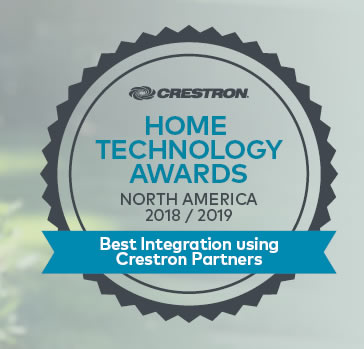 AV LinkPro, a Crestron Partner Helps Elite Pro Dealer Win Coveted 2018 North American Home Technology Award
Fairfield NJ, Dec. 11, 2018 (GLOBE NEWSWIRE) — Crestron Electronics, a world leader in home automation, recently announced the North American winners of their 2018-2019 Global Home Technology Awards. The award for best residential integration utilizing a Crestron Partner went to Restrepo Innovations of Paramus, New Jersey for their application using the AV LinkPro™ PBX Bridge on their Maplewood, New Jersey residential project. The unique system provided by AV LinkPro™ for this location is designed to allow audio and video intercom functionality throughout the residence and seamlessly integrate into the Crestron environment.
AlltecPro Installs Its Flagship AV LinkPro in the Crestron New York City Design Showroom
AV LinkPro Provides an Audio and Video Intercom Solution Integrating Crestron Touch Screens with Ring, Nest, 2N Helios, DoorBird, Siedle, Holovision, and Grandstream
Fairfield NJ, Aug. 28, 2018 (GLOBE NEWSWIRE) — The AV LinkPro™ is now on hand at the Crestron® Design Showroom in New York City. The AV LinkPro is the only SIP PBX audio and video intercom solution available for demonstration with Crestron's touch screens and control systems. The AV LinkPro system is being demonstrated as an application using door station cameras from Ring® and 2N® in conjunction with the Crestron ecosystem.

AlltecPro Becomes a Crestron Integrated Partner, Adds Reps, and Reveals Multi-City Road Show and Technology Summit Locations
Sapphire Marketing has been appointed as sales representatives for the AV LinkPro family of SIP Servers.
Fairfield, NJ, April 03, 2018 (GLOBE NEWSWIRE) — AlltecPro™ is now a Crestron Integrated Partner for its AV LinkPro™ family of SIP Communication Servers. Sapphire Marketing has been appointed to represent AV LinkPro solutions, which connect touch screens to cameras, telephones, Ring, Doorbird, 2N and other door stations.
AlltecPro™ Introduces AV LinkPro™ SIP Bridge Communication PBX Servers
Audio, Video, SIP, Multicast in one solution for connecting touch screens, door stations, cameras, and telephones to one simple bridge.
FAIRFIELD, N.J. (PRWEB) January 30, 2018
AlltecPro™ introduces two models of AV LinkPro™ SIP Bridge Communication PBX Servers. AV LinkPro systems deliver video and audio intercom functionality to SIP enabled displays and touch screens. AV LinkPro solutions provide people in homes or businesses with the ability to monitor and communicate with their door stations installed on the front door, gates, and all entries as well as provide an in home PBX with full function intercom and telephony features. AV LinkPro offers full HD audio and video integration allowing simultaneous paging and transmission of remote door station video and audio to multiple touch screens and displays.